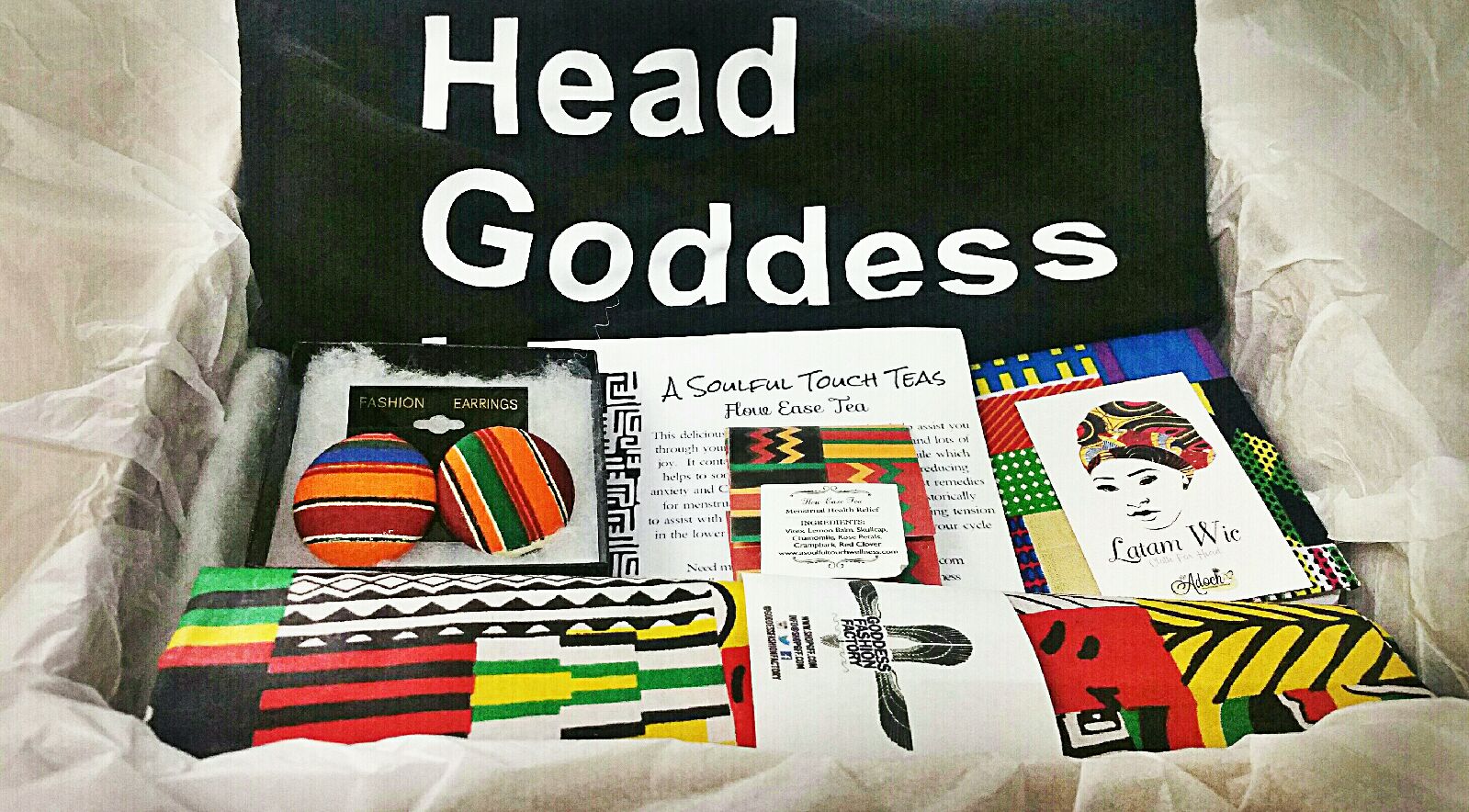 Crown Me Box
Crown Me Box by Goddess Fashion Factory was created to inspire, uplift, and to remind you that you were born royal. Included in the Crown Me Box are items from Goddess Fashion Factory and other black owned businesses from around the world. In our first box, we collaborated with Latim Wic and A Soulful Touch Wellness. At this time, our boxes are offered on a monthly basis without the subscription obligation. Only 25 will be offered each month. Be sure to check out the box to purchase for yourself and a gift. Be sure to check out our featured guest in our fist box.
What's In the box?
1-Head Goddess In Charge Shirt (Available in Black only)
1 -Pair of Button Earrings (African Print)
1- Yard of African Print or Ankara Print Fabric For Headwrap or your choice
1-African Print Pocket Journal by Latim Wic
1 Flow ease Tea bag by A Soulful Touch Wellness
Please note that every box comes with a different pair of earring and different pocket journal not seen. To learn more about the wonderful featured business, please click learn more on the Crown me box Tab.
Please not that the boxes will start shipping on June 3, 2017 on Goddess Fashion Factory Birthday.